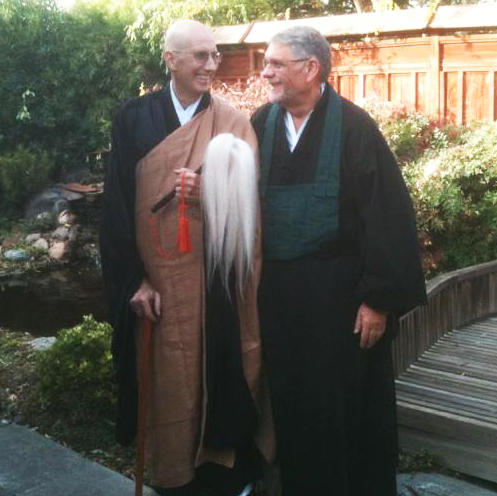 Abbot Steve completed another lay entrustment ceremony yesterday, for Tom Millard of the Dharma Eye Zen Center.
Mary explained to me today that the last report about Abbot Steve's condition was possible because fortunately the hospice physicians have been able to find a better mix of medications overall for him. She also informed me that, despite the apparent improvements, he continues to become exhausted quite easily and must manage his energy carefully.
We feel fortunate that he has been able to perform these ceremonies for his students.