Dear Friends,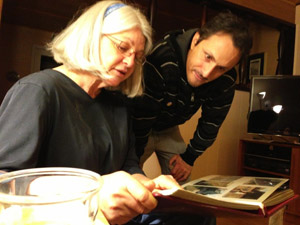 There are moments of grace in our lives, and sometimes when we are quiet we are witnesses to them. Right now seems to be one of those times. Abbot Steve is no longer plowed under by pain, nausea or the chemo drugs. He is able to walk and sit in a sunny backyard and talk to family, friends, students and sangha. His energy can be allocated in ways that inspire him rather than dictated by the demands of cancer or chemical. A terminal diagnosis can be a gift in a strange, unimaginable way—a gift that allows time, each fraction of a moment, to be precious in a way that it rarely is when we think that we have unlimited moments.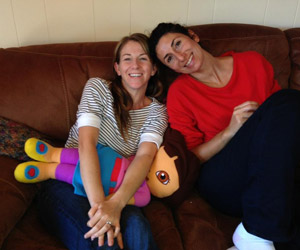 Abbot Steve's daughters, Hannah and Robin, and son, James, were here this past weekend. The family were together looking over family photos and telling stories. It was wonderful to hear the laughter.
Thank you, each and every one, for your expressions of love and support. May they extend to all beings.
mary