with Norman Fischer, Jane Hirshfield, Genine Lentine, and Zubair Ahmed
Friday, November 22, 2013, 7:30 – 9:30 pm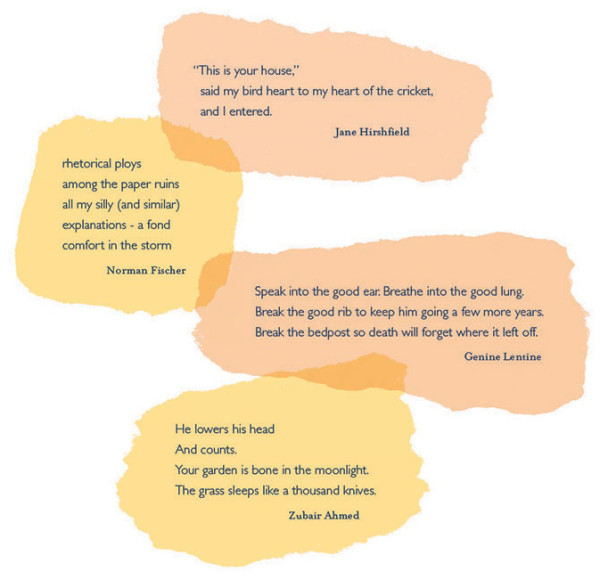 Co-sponsored by Missing Links Press                                         Suggested donation of $10 at the door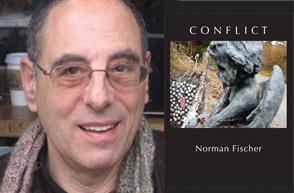 Senior Dharma Teacher Zoketsu Norman Fischer is a poet, priest, and a former abbot of San Francisco Zen Center. He is founder and teacher of the Everyday Zen Foundation (www.everydayzen.org), dedicated to sharing Zen teaching and practice widely with the world. His latest book is Training in Compassion: Zen Teachings on the Practice of Lojong. Other books include The Strugglers, conflict, Questions/Places/Voices/Seasons, Sailing Home: Using the Wisdom of Homer's Odyssey to Navigate Life's Perils and Pitfalls, Taking Our Places: The Buddhist Path to Growing Up, and I Was Blown Back.  A person of unusually wide-ranging interests, Norman's Zen teaching is known for its eclecticism, openness, warmth and common sense, and for his willingness to let go of everything, including Zen. His chief interests, in addition to poetry and traditional Zen and Buddhist teachings, are the adaptations of Zen meditation and understanding to the worlds of business, law, conflict resolution, interreligious dialog, care of the dying, the world of technology and anything else he can think of.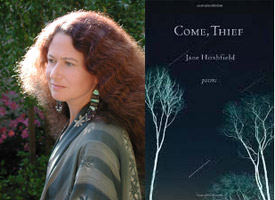 Jane Hirshfield is the author of seven celebrated books of poetry, including Come, Thief ; After; and Given Sugar, Given Salt. She is also the author of a now classic book of essays, Nine Gates: Entering the Mind of Poetry, and has edited and co-translated four books bringing forward the work of world poets from the distant past. Her honors include fellowships from the NEA, the Academy of American Poets, and the Guggenheim and Rockefeller Foundations; Columbia University's Translation Center Award; and the California Book Award. Her work appears in The New Yorker, The Atlantic, Poetry, Slate, and seven editions of The Best American Poetry. She reads and lectures widely both in the US and internationally and is currently the Hellman Visiting Artist in the Neuroscience Department at UCSF. In 2012, she was named a Chancellor of the Academy of American Poets. From 1974-1982, she was a resident of each of SFZC's three practice places, and was lay ordained in 1979.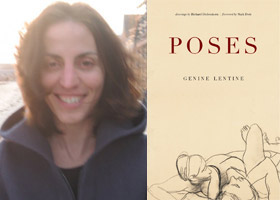 Genine Lentine is the author of Poses: An Essay Drawn from the Model (2012), Mr. Worthington's Beautiful Experiments on Splashes (2010) and, most recently, Found Dharma Talks (2013). She is also co-author, with Stanley Kunitz and photographer Marnie Crawford Samuelson, of The Wild Braid: A Poet Reflects on a Century in the Garden. She received an MS in theoretical linguistics from Georgetown University and an MFA in poetry from New York University. Recent work appears in The Baffler and Funk & Wag. Her essays have appeared recently in Shambhala Sun and in Best Buddhist Writing 2011 & 2013. As Artist-in-Residence at San Francisco Zen Center (2009-10), she curated The Expert's Mind: Ten Interdisciplinary Talks, and Nothing is Hidden, a series of readings, screenings and artist talks. She teaches privately and at San Francisco Art Institute.  See www.geninelentine.com.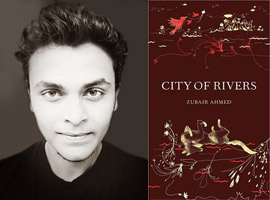 Zubair Ahmed was born and raised in Dhaka, Bangladesh. He and his family immigrated to the US in 2005 after winning green cards through the US-sponsored Diversity Visa lottery program. After finishing high school in Duncanville, Texas, Ahmed attended Stanford University to major in mechanical engineering and study creative writing on the side. He quickly fell in love with poetry, thanks to Michael McGriff. His works have appeared in the Tin House, The Believer, and ZYZZYVA magazines. Tavern Books published his first chapbook, Ashulia, and his first full-length collection, City of Rivers, was published in the McSweeney's Poetry Series. City of Rivers was nominated for the 2012 Northern California Book Award in Poetry. Having graduated this year with a master's in mechanical engineering, Ahmed currently works as an engineer for Boeing in Seattle, Washington.