On April 3, the Winter Practice Period ended at Tassajara. This 90-day intensive practice period was led by Senior Dharma Teacher Ryushin Paul Haller with Ann Baker as Shuso, head student.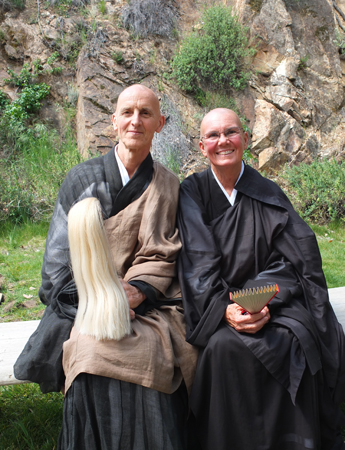 Congratulations to Ann for being Shuso
and to all who took part in the
91st practice period at Tassajara.
Photo by Shundo David Haye