Suzuki Roshi and Mitsu Suzuki Sensei.
On Sunday, April 7, San Francisco Zen Center will host a very special gathering to honor Mitsu Suzuki Sensei, the wife of Suzuki Roshi, haiku poet, teacher of the Japanese tea ceremony for many of us, teacher, friend, and mother to many more. We will start at 3 pm in the Buddha Hall with a short tea ceremony and follow with an offering of Japanese green tea and sweet cake for all attending.
This event is by registration only. The cost is $25, please send your payment before Friday, March 29.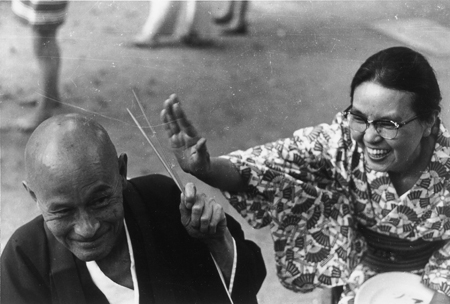 San Francisco Zen Center Photo Archives