A view of the Golden Gate Bridge from inside Greens Restaurant, Winter 2012.
Greens Restaurant is located in a converted warehouse at the historic Fort Mason Center in San Francisco, which currently is home to more than 50 non-profit cultural and environmental organizations. Greens opened in 1979 under the auspices of the San Francisco Zen Center.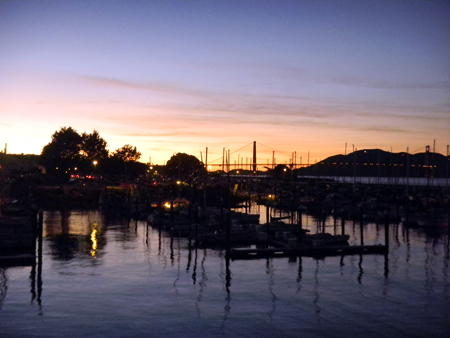 In a recent article, 7×7 SF asks the city's chefs for the recipes to their most loved cocktails, bar snacks, starters, mains, and desserts. Greens Executive Chef Annie Somerville shares her secret recipe for Fire Roasted Poblano Chiles.
Photo by
Clare Hollander