Dharma Transmission-Kyoshin Wendy Lewis
On December 19 2012, Kyoshin Wendy Lewis received Dharma Transmission from Green Gulch Farm Abiding Abbess Eijun Linda Ruth Cutts.
Wendy has been practicing at Zen Center since 1987, including living for six years at Tassajara. She served twice as shuso, once as a lay practitioner and again as a priest. She was ordained by Sojun Mel Weitsman in 1997. Congratulations to Wendy!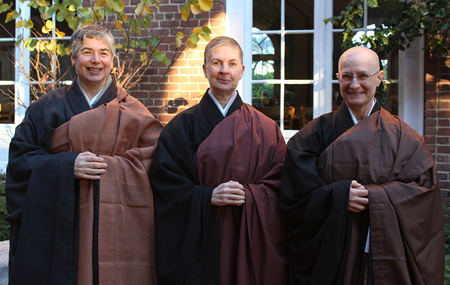 Photo by
Roosevelt Roshin Ulloa

From left to right, Shosan Victoria Austin, Abbess Eijun Linda Cutts, Kyoshin Wendy Lewis.