Featured Photo Nov 28
On Sunday, Nov. 24 at Green Gulch Farm, Sonja Gardenswartz, Stephen Hale and Johan Ostlund were ordained as Soto Zen priests in a traditional ceremony called Shukke Tokudo. Congratulations to Sonja, Stephen and Johan!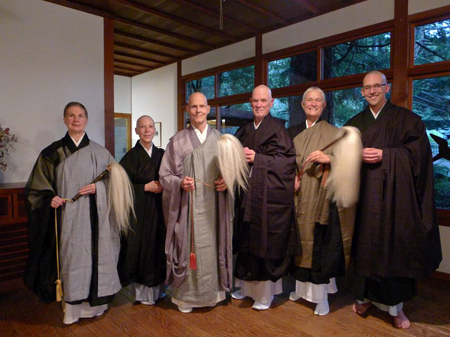 Photo by
Renshin Bunce

From left to right, Abbess Eijun Linda Cutts, Sonja Gardenswartz, Tenshin Reb Anderson, Stephen Hale, Fu Schroeder and Johan Ostlund.