Dharma Transmission-Dario Doshin Girolami
In July 2012, Dario Doshin Girolami received Dharma Transmission from Green Gulch Farm Abiding Abbess Eijun Linda Ruth Cutts. Dario is the resident teacher at Centro Zen l'Arco in Rome, Italy.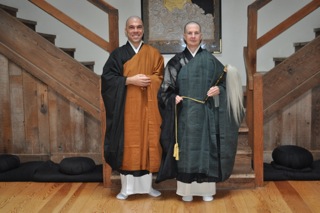 Dario practiced at San Francisco Zen Center over several years. He was shuso With Abbess Linda Cutts at Green Gulch Farm.