On Saturday, September 15, Joseph Fisher and Clare Hollander received the precepts from Shokan Jordan Thorn in a jukai/lay ordination ceremony at City Center. Congratulations to Joseph and Clare!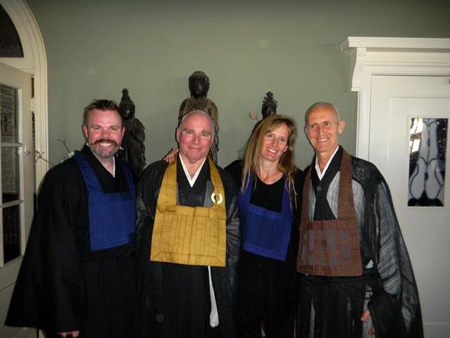 This photo was taken following the ceremony by Joseph Fisher's sister – posted on Clare Hollander's Facebook page.
From left to right, Joseph, Jordan, Clare, and Ryushin Paul Haller who was a preceptor for the ceremony.