Very limited availability has just opened up during Aug. 28 – Sept. 1 and again from Sept. 3 – Sept. 10. Summer is dwindling; this is one of your last chances to book your trip before guest season ends on Sept. 10!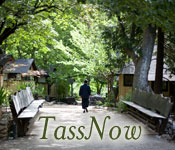 For questions or to reserve your room, please contact Tassajara Reservations by phone, 888-743-9362, or email.
—
NOTE: TassNow room availability updates refer only to last minute / near future availability at Tassajara. These updates don't necessarily mean that other dates aren't available.
For all inquiries about availability and reservations at Tassajara, please contact Tassajara, as indicated above.