The August 13 procession from Sokoji to City Center as it reached Laguna and Page Streets. From left, Tenshin Reb Anderson, Ryuten Paul Rosenblum, Abbot Myogen Steve Stücky, and Zentatsu Richard Baker.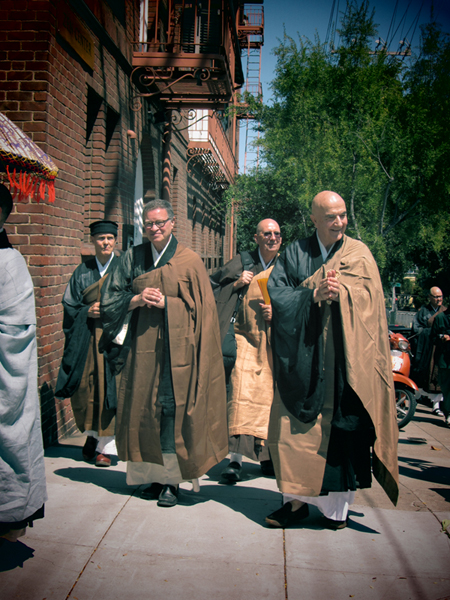 The weekend events Aug 11 – 13, including Dharma talks by Zentatsu Richard Baker and Tenshin Reb Anderson, as well as the ceremonies and procession on Aug 13, were video livestreamed and will continue to be available for viewing on SFZC's LiveStream site. A PDF of the program for Aug 13 gives details and descriptions of the events of the day.
Photo by Kate Sommers-Dawes.