We've just had some openings in August — call soon to join us.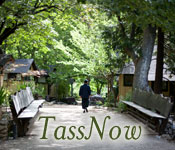 Mid-Week Summer's Night Dreams….Call to reserve yours for August! Of course, choice one-night stays dot the calendar, but some delightful multi-night stays just became available (beginning July 30th and again August 12th)… They will go quickly!
For questions or to reserve your room, please contact Tassajara Reservations by phone, 888-743-9362, or email.
—
NOTE: TassNow room availability updates refer only to last minute / near future availability at Tassajara. These updates don't necessarily mean that other dates aren't available.
For all inquiries about availability and reservations at Tassajara, please contact Tassajara, as indicated above.