From Centro Zen L'Arco Roma: There was a huge participation considering the fact that it was the first time in Italy … that a Sangha officially participated at Gay Pride.
More photos on Facebook. Added link on July 12.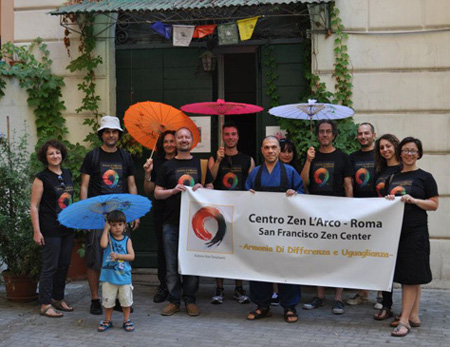 The Zen Center in Rome received permission to use Kaz Tanahashi's enso for their banner and tee shirts.
Click on image for a five-photo slideshow.