This photo was taken at Green Gulch Farm on May 5 for 350.org, an organization that promotes awareness of climate change and environmental issues.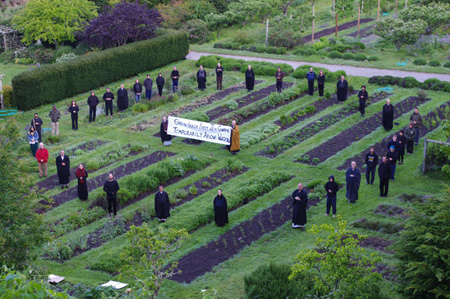 On May 5, people all over the world took photos about the impact or impending impact of climate change in their location and posted them online at 350.org or climatedots.org.
This photo is posted in the flickr album that climatedots.org links to.
Photo by Claudia Sackett Hennum.