Zen and the Science of Meditation
Surrounded by the beauty of nature, Tassajara is an ideal place to drop the excessive concerns of city life and dive deep into contemplative practices.
This June, discover more vitality and productivity in your daily life through Zen practice and explore the scientific basis for the effects of meditation with Philippe Goldin, PhD, and Marc Lesser during their June retreat.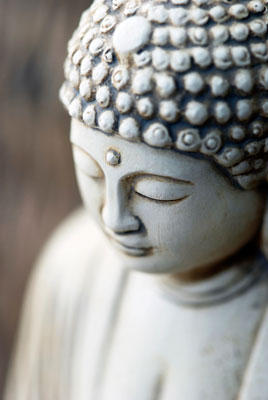 Philippe will bring his experience in contemplative training in the Indo-Tibetan tradition and his experience as a clinical psychologists/therapist and a cognitive neuroscientist.  The bridging of science and practice is his passion.
People who have an interest in understanding how current science has investigated the effects of a variety of meditation practices will be particularly interested in this retreat. "Remember that Shakyamuni Buddha was an empiricist, a scientific investigator of the mind who collected and analyzed data in his quest to probe into the working of the mind," Philippe says of the link between science and practice.
"During the retreat," he continues, "you will be presented with an opportunity to be your own scientist, applying scientific investigations in the laboratory of your own body-mind, and to experiment with a variety of meditation practices."
"And," Marc Lesser adds, "We will explore mindfulness and meditation and engage with ways to utilize Zen stories and Zen teachings in our work and lives outside of work.  How can we bring more vitality to our mundane activities?  Tassajara provides an ideal environment for this kind of deep and gentle exploration."