On Monday, April 9, Green Gulch celebrated the Shuso Ceremony of Reirin Gumbel.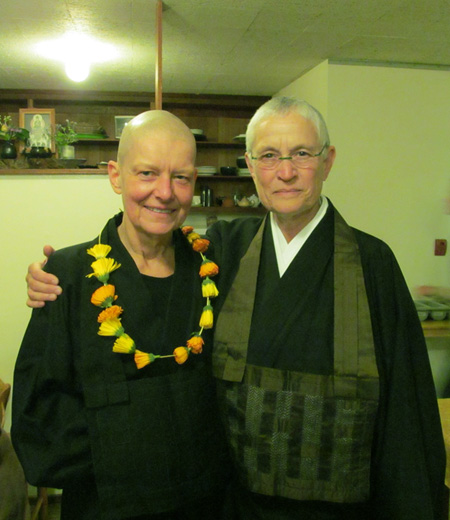 Reirin was shuso for the Green Gulch Spring Practice Period, led by Furyu Schroeder.
Congratulations, Reirin!
The photo is of Reirin and Fu at the reception dinner after the ceremony. Reirin's rakusu was sewn by the practice period students; Fu's rakusu was made by Reirin.