Dear SFZC Members,
Ballots were mailed recently presenting the Slate of Candidates for three-year Board terms.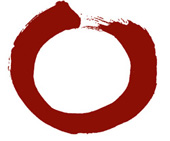 The Governance Committee spent over six months meeting with and interviewing potential candidates prior to presenting this Slate of Candidates to the Board for approval. Each candidate has a deep commitment to his or her practice and to San Francisco Zen Center. Their areas of expertise are needed on the Board, and they have clearly demonstrated their qualifications and capacity to lead Zen Center through these challenging times. It is now your turn to help us place these highly qualified individuals on our Board.
We thank our candidates, who are prepared to contribute many hours each month in support of our mission, vision, and the Widening of the Circle.
With a deep bow,
Ed Sattizahn
SFZC Board Chair

Korin Charlie Pokorny, second term candidate, lived at Tassajara and Green Gulch Farm from 1994 to 2006…
Brian McCaffrey, first term candidate, completed Establishing the Path of Practice (EPP) in 2009 and recently completed the SFZC Leadership Program…
Judi Martindale, first term candidate, was first introduced to SFZC through a summer workshop at Tassajara in 1991…
Gretchen Rau, first term candidate, participated in Establishing the Path of Practice (EPP) in 2007 and is a resident of City Center…