The SF Zen Center Board presents this year's Slate of Candidates for three-year Board terms.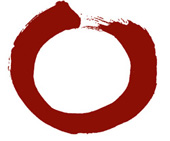 Each candidate has demonstrated a deep commitment to practice and to Zen Center. Their areas of expertise are needed on the Board, and they have clearly demonstrated their qualifications and capacity to lead, focus, and guide Zen Center through these challenging times.
We thank our candidates, who are prepared to contribute many hours each month, supporting our mission, vision, and the Widening of the Circle.
With a deep bow,
Norma Fogelberg
Board Development Chair
Full bios are on the Board Election web page or click on candidate's name.

Korin Charlie Pokorny, second term candidate: I lived as a resident at Tassajara and Green Gulch Farm from 1994 to 2006. I have deep gratitude for this way of practice and the SFZC and see serving on the Board as a way to help ensure that this practice offering may grow, thrive, and bring great benefit to the world. I am currently co-chair of the Diversity and Multiculturalism Committee and chair of the EAR (Ethics and Reconciliation) Council.
Brian McCaffrey, first term candidate: I completed Establishing the Path of Practice in 2009, which made me want to find a way to be more deeply involved in the sangha. Consequently I enrolled in the one year Leadership Program which gave me the opportunity to understand the structure of our organization and some of the issues that we are currently facing.
Judi Martindale, first term candidate: I was first introduced to SFZC through a summer workshop at Tassajara, and was lay ordained by Eijun Linda Cutts in 2004. I have participated in six Green Gulch and one Tassajara practice periods, and seven Intensives with Tenshin Reb Anderson. This training has opened my life to new ways of being on many levels and I would like to express my deep gratitude through my participation on the Board.
Gretchen Rau, first term candidate: I began my practice in 2006 and participated in Establishing the Path of Practice the following year. I have since become a resident practitioner at City Center and was involved in the City Center Visioning Task Force. I look forward to building on the work of those who came before me in expressing our core mission through the offerings at our practice centers.