Dragons Leap – Location Sought
Dairyu Michael Wenger has practiced at SF Zen Center for almost 40 years and is now taking that experience and knowledge to begin his own center, with emphasis on zazen, brush painting, and compassion.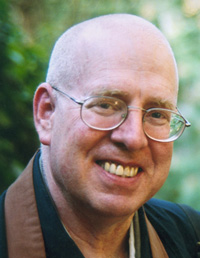 His venture, Dragons Leap – referring to his dharma name, Dairyu, or Great Dragon – is a new non-profit religious organization that has raised sufficient funds for Michael and his wife Barbara to move to a new location, yet to be determined. Their budget provides about $3,000 per month for a place that includes housing, a zendo space, and studio space that has some parking and is near public transportation. Prime locations are the Inner Sunset, Portrero Hill, the Mission, or West Portal. If you know of a suitable place or have a good lead to one, please contact Michael at dragonwenger@gmail.com. All of us at SFZC are deeply grateful to Michael for his many years of service and wish him well in this exciting new venture.