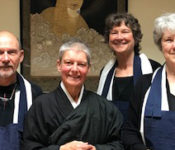 On Sunday, June 24, nine people received the precepts in a Jukai / Lay Initiation Ceremony at Green Gulch Farm. Congratulations to all!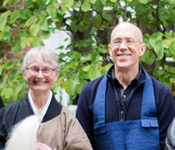 Congratulations to Roy Remer, David Hahn, and Paula Pietranera, who received the precepts on April 28, 2018 at City Center. Photos by Elliot Charney.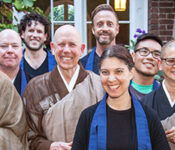 Congratulations! At City Center on September 23, 2017, nine people received lay initiation. Photos by Deborah Svoboda.