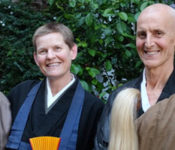 The City Center shuso Siobhan Cassidy (center) following the ceremony on Saturday, March 25. Photo by Shundo David Haye.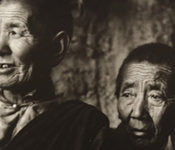 Ancient Presence – Photographs from Asia
in the Art Lounge at City Center, 300 Page Street, San Francisco
Opening: Friday, April 7, 7:30 – 9 pm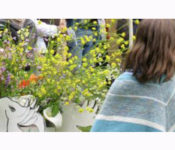 Buddha's Birthday celebration at Green Gulch Farm. Photo by Kathleen Mueller.