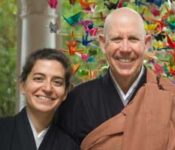 In commemoration of Hiroshima Day, August 6, we created 1,000 origami cranes, long associated with the desire for world peace. At both City Center and Tassajara, many hands folded the cranes and strung them on threads to create the display.
Tassajara is urgently requesting the assistance of an experienced two-stroke engine mechanic, preferably with experience on Rotax engines.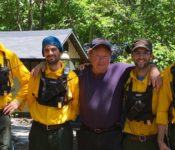 Retreats and guest visits are cancelled until August 22.